Tommy Nobis Center's janitorial service creates cleaner, healthier work environments and establishes a new standard for high quality commercial cleaning services. We are dedicated to creating green cleaning environments for each of our clients as a standard. Our systems and approaches to providing a clean and healthy environment for our customers meet the industry's highest quality standards.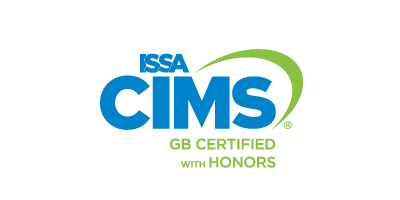 Tommy Nobis Center is CIMS-Green Building certified with honors by ISSA, the worldwide cleaning industry association. This certification shows that we deliver a consistently high level of service and a comprehensive green cleaning program to meet the needs and expectations of our janitorial customers. CIMS certification allows our customers to choose a company that is truly professional and capable of getting the job done, and take advantage of the savings and service improvements that come from reducing costs by improving efficiency.
WHY HIRE TOMMY NOBIS CENTER?
Janitorial service cleaning experts
Excellent reviews from current and former customers
CIMS-Green Building certified with honors
On-site supervisors
Provide ongoing training for our employees
Standard insurance policy $1M/$3M
Flexibility to increase insurance coverage
CUSTOMER SPOTLIGHT: Dobbins Air Reserve Base

Customer since 1999
Responsible for cleaning approximately 500K sq. ft. of space daily
64 buildings
Staff of 17 employees
If you're interested in receiving our services or would like to get additional information, click here to have a team member contact you about your specific needs.
WE ARE TRUSTED BY: