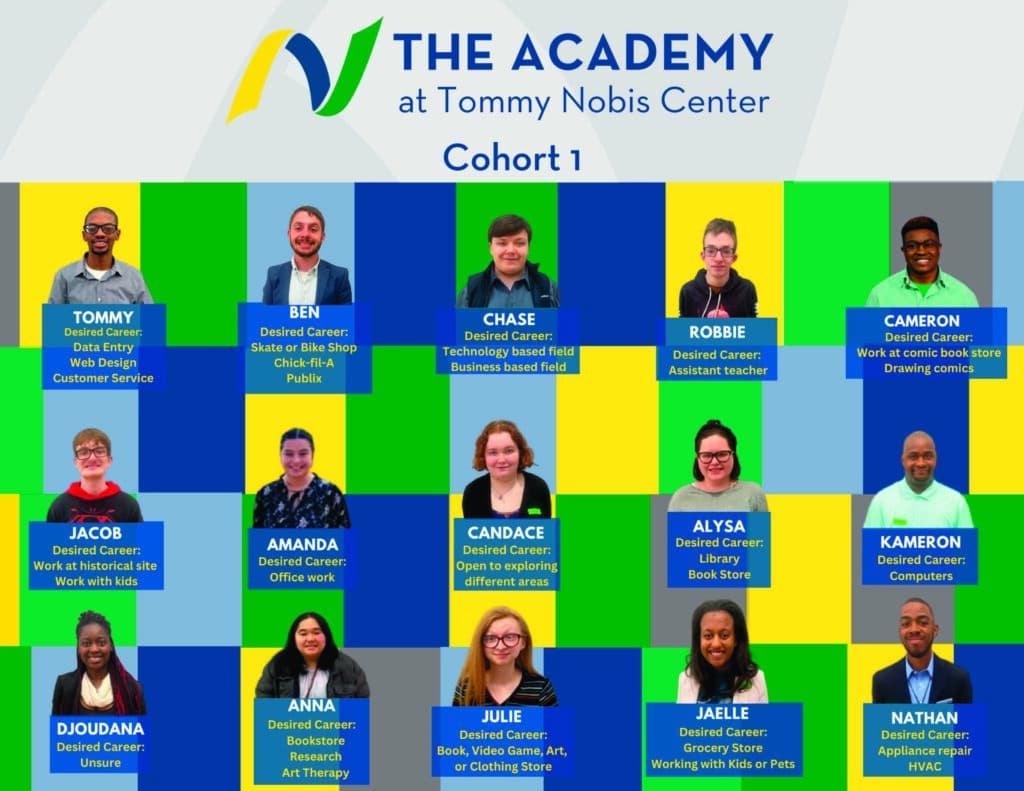 ---
June 26, 2023 – Tommy Nobis Center (TNC), a Marietta-based nonprofit that helps individuals with disabilities enter or return to employment, will launch The Academy at Tommy Nobis Center on July 5 with the first cohort of 15 students. The Academy is a six-month Accelerated Vocational Training Program that will provide the education, training, and life skills young adults with disabilities need for successful employment in today's world and guarantees 100% employment placement for every participant that successfully completes the program.

"We are very excited to offer this new, innovative opportunity for young adults with disabilities," says President & CEO, Dave Ward. "It will not only ensure employment for our participants but will also make our community more equitable and inclusive."
The Academy program will consist of three months of curriculum-based vocational training, three months of internship and community-based instruction, and six months of employment support. Multiple cohorts will be offered each year. Learn more and apply at https://tommynobiscenter.org/the-academy.