The 20th Annual Galaxy of Stars Luncheon proved to be an uplifting celebration of our participants' remarkable abilities and a powerful reminder of why empowering people through employment matters. With nearly 400 seats purchased, this year's event raised more than $190,000 in funding for our programs and services for individuals with disabilities.
Held at the Cobb Energy Performing Arts Centre on April 27, 2018, the event brought together corporate leaders and community stakeholders to honor the impact of Tommy Nobis Center's programs, celebrate its participants, and raise much needed funds to support ongoing operations.
We were especially honored by the attendance of Governor Nathan Deal, who addressed changes to the state budget to provide added support to individuals with disabilities and presented the Visionary Award for an Outstanding Employer.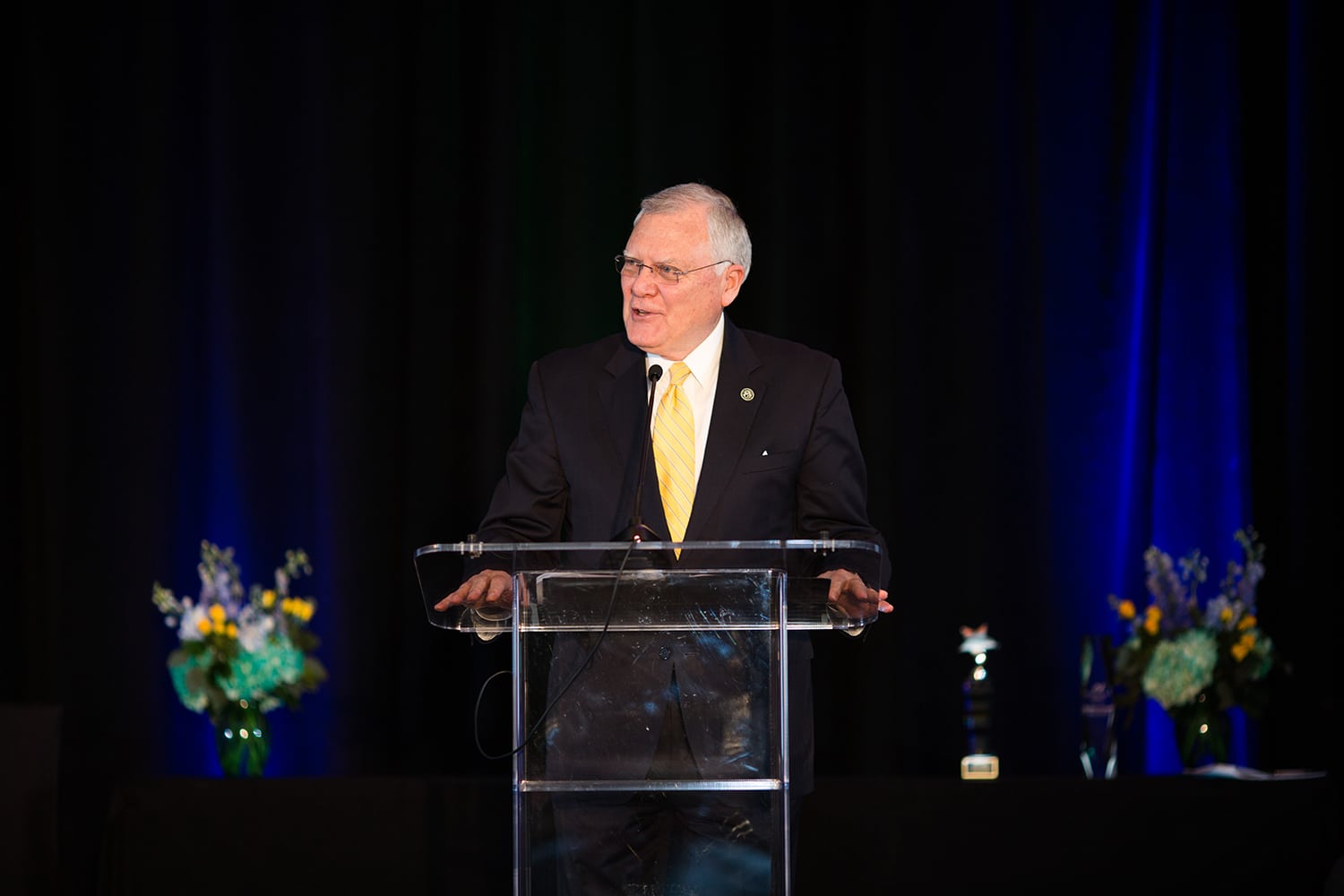 COMMUNITY CHAMPIONS
This year's Galaxy of Stars theme was "It Can Be Done!" and the program highlighted the workplace successes of people with disabilities and the community champions who open their hearts and businesses to support them. This year's honorees included:
Steven Weiss, Tommy Nobis Center Rising Star
Ron Watson, Joyce W. Slaughter Tommy Nobis Center Employee of the Year
Regenia Tuggle, Bobbie R. Knopf Nobis Enterprises Employee of the Year
Angela & Roger Christian, Family Member Advocates of the Year
Peggy Comin, Winner of the Community Champion Award
Alan Moak, Winner of the Thomas A. Slaughter Award
Judy Little, Winner of the Visionary Award for an Outstanding Employer
Bobbie Knopf, Winner of the Lifetime Achievement Award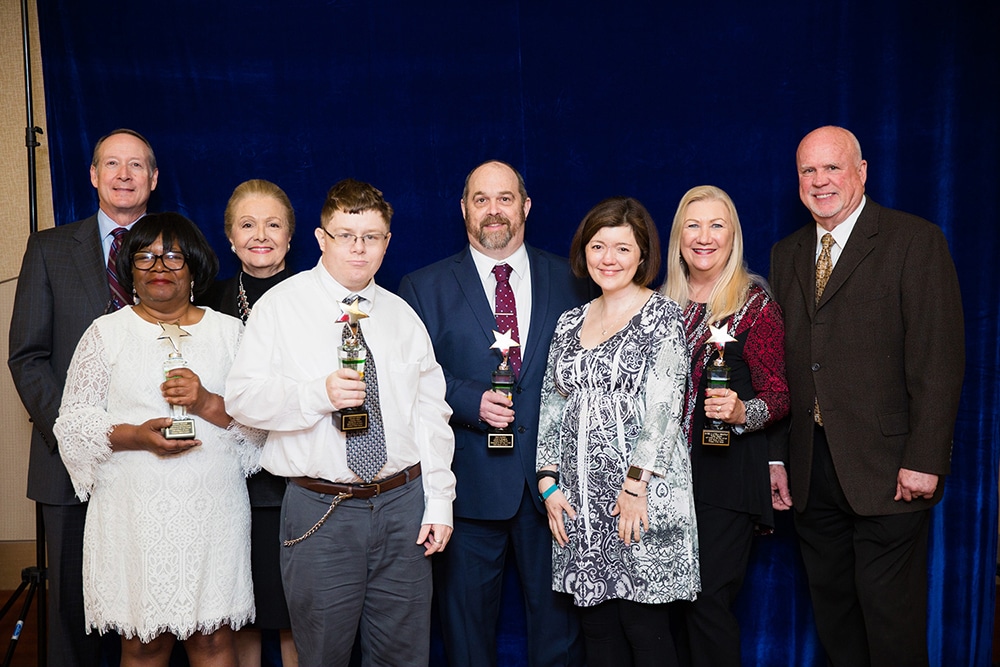 We would not be able to fulfill our mission of empowering people through employment without the funds generated through the Galaxy of Stars luncheons. We are incredibly thankful for the support of our generous donors who help us create a supportive community where people with disabilities are afforded the opportunity to work. A few of our major sponsors from this event and throughout the years include:
Cobb EMC Community Foundation
WellStar Health System
Georgia Power
Publix Super Markets Charities
The Arthur M. Blank Family Foundation
CONTACT TOMMY NOBIS CENTER
Visit us online to learn more about the positive impact Tommy Nobis Center has made in the lives of more than 25,000 people with disabilities. If you would like to get involved and become part of the Tommy Nobis Center family, contact us online or give us a call at (770) 427-9000.